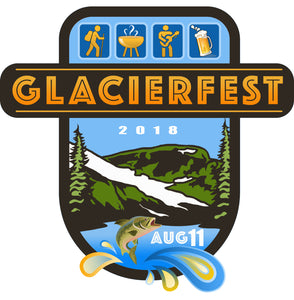 Visit my booth at GlacierFest
Hello all, I am excited to announce that I won the logo contest for GlacierFest this year and will have a booth on display.
Please stop by and checkout my exhibit.  I will have all my mountain related paintings on display and at a discount, along with stickers and pyrography art.
Details are as follows:
Date: August 11, 2018
Time: 11am-7pm
Location:
Silver Lake in the shadow of St. Mary's Glacier
Idaho Springs, CO
Exit 238 on I-70
Hope to see you there!
Cherie
---